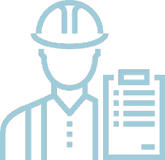 For Design, Construction, and Closeout

The easy to use mobile construction cloud that helps you store, organize, access, markup, sync and easily share and track ALL your project documents.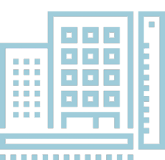 For Facilities Operations and Maintenance

Organize, access, sync and share ALL your facilities documents and information: O&Ms, TIs, maintenance logs, shutoffs, emergency plans.
"SKYSITE works better than Dropbox™. Dropbox™ was confusing and kind of difficult to use. And the syncing didn't always work. SKYSITE's syncing is excellent. It just works really well."
NCB's president, Sheldon Oxner
"SKYSITE is so easy to learn. A few of the architects mentioned that it matched the way they managed projects, so it was far less disruptive than expected. As an IT Manager, I found that administration is super easy. And strong encryption eased any security concerns I had.SKYSITE is "a fantastic, cost-effective, soup-to-nuts solutions for our firm."
Josh R, FFA's IT Manager
"SKYSITE ProjectLink makes your life one 100 times easier. SKYSITE is very user-friendly. The cloud gets the information out there faster. And all the subcontractors have free viewing capability."
James, Farrar & Associates
"It's nice how it's app- based and cloud-based, so it won't bog down, either. Using SKYSITE saves so much time and money. SKYSITE makes our subcontractors even faster by being able to send updates and answers to their bidding questions immediately.It's the best product I have ever seen for our collaboration and coordination requirements. Using SKYSITE is like having another project manager on the team."
Dorthy D, Nicholson's Purchasing Manager